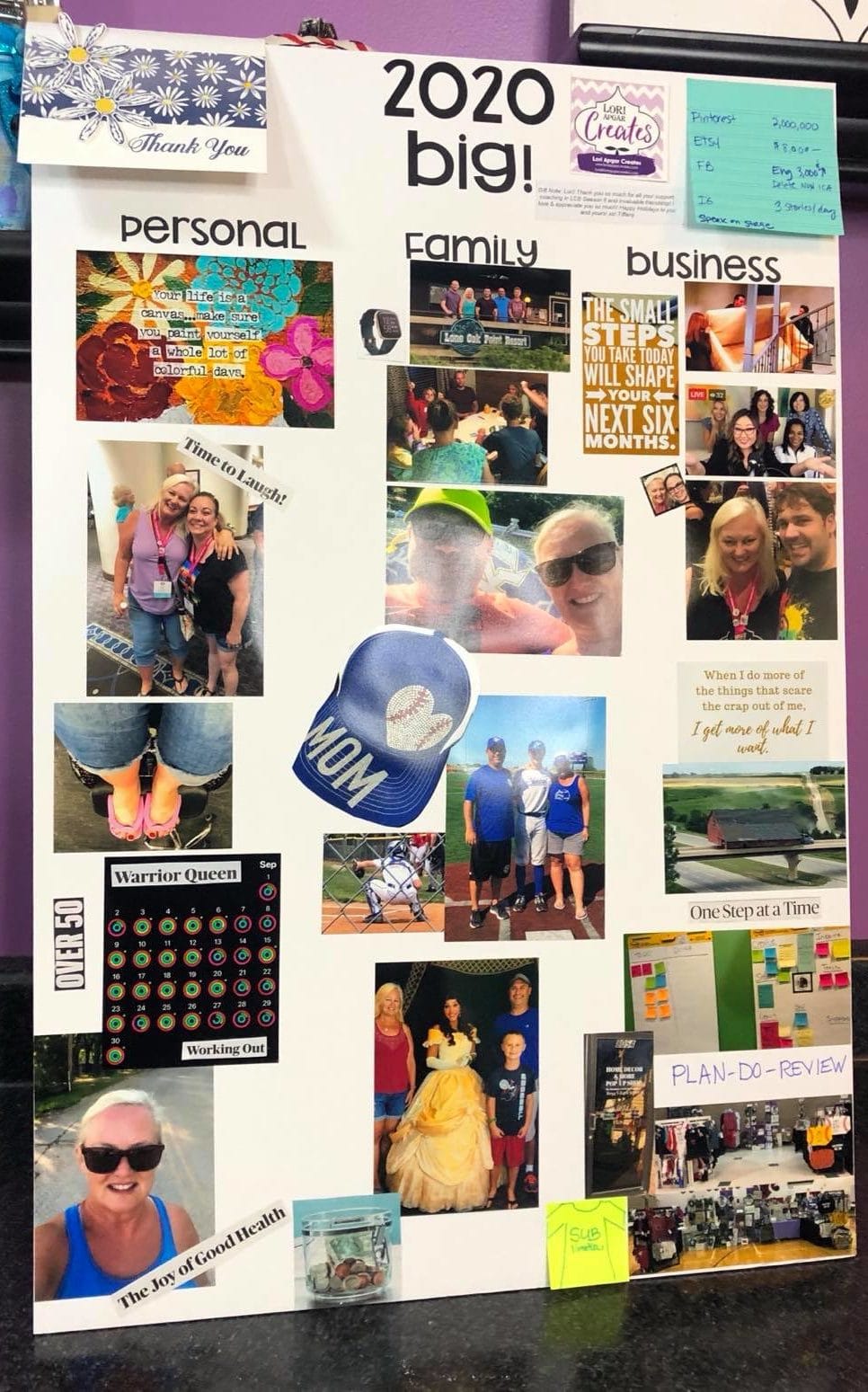 Your "WHY" can help you stay motivated, stay on track and help you plan for your future. Why did you start your business? You can check out my Live Video on this topic HERE.
Join me for my Vision Board Party on January 3, 2021 on FaceBook! We will discuss how creating a vision board can help you reach your goals – and it can include more than just your business! I will host this party in a private FB group.
You don't need a lot of items to create a vision board, but here are a few of my favorites!
Poster board, Foam Core Board or cardstock
(8 Pack) Sticky Notes 3×3 Inches,Bright Colors Self-Stick Pads, Easy to Post for Home, Office, Notebook, 8 Pads/Pack
">Post-it-Notes
Stickers
Tape, glue
Photos – I use the Walgreens App from my phone
Magazines
Motivational/Business Books:
What's The Bravest Thing You Need To Do Right Now?