Heat Transfer Vinyl (HTV) is used to create projects on fabric as well as other surfaces.  I use a lot of HTV and demonstrate this on my FaceBook page weekly.  I wanted to put together some of my best HTV Tips and Tricks for you here!  Here are some of my heat press projects: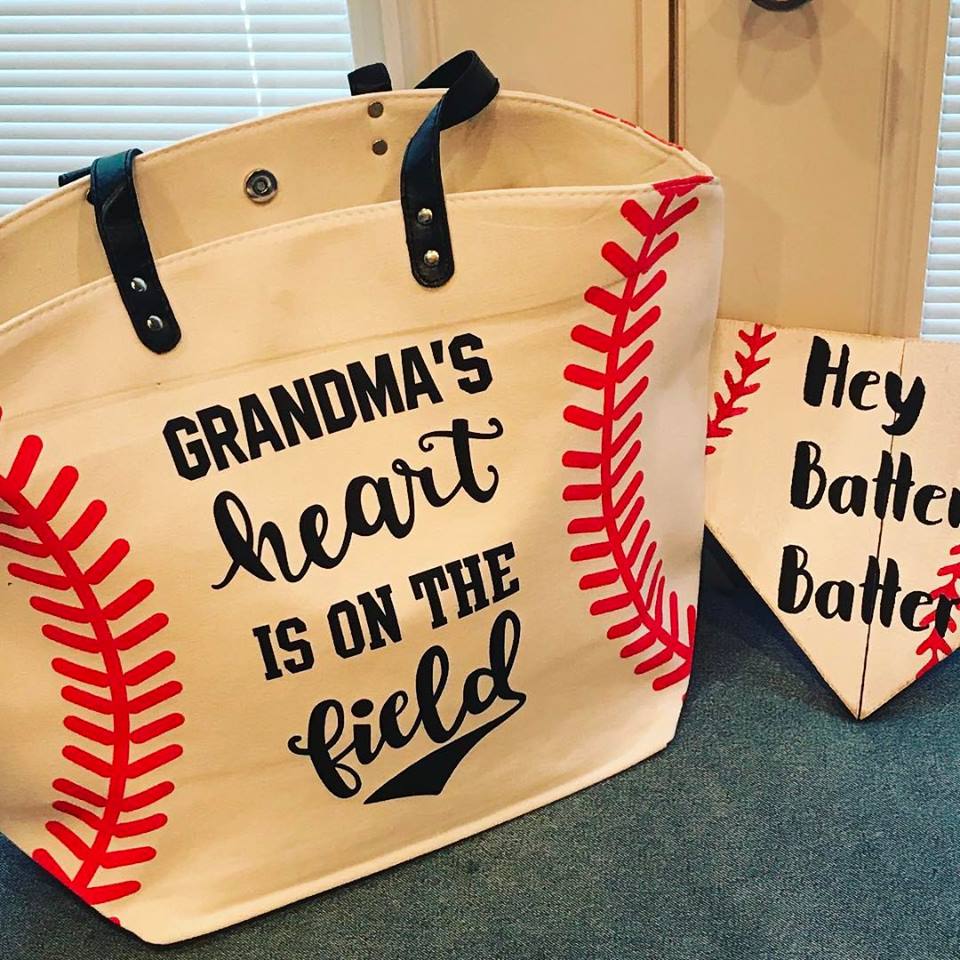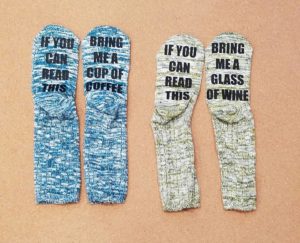 First of all, there are several different types of HTV:
EasyWeed – this is less expensive than stretch vinyl and is great if you are using only one layer of vinyl.  It comes in a lot of colors!
Stretch – this is the vinyl I use the most because it is easier to weed and is stretchy.  It works great on baby onesies, dry fit shirts, pretty much any shirt that may stretch or may have a little texture to it.  It also is not as "heavy" wearing a shirt that is layered with different colors of vinyl (think of the shirts at the malls back in the 1980's that you picked the design and the shirt – the design was not as flexible on the shirt).  Stretch comes in a lot of colors, but not as many as EasyWeed.  Some of the trendy colors are not available in stretch.
Glitter – I love using glitter vinyl!!  It is a different cut setting since it is a thicker material.  I also press it a couple of seconds longer to give it a better stick.  It comes in several fun colors!
Holographic – I have not yet used holographic, but it is just as it sounds!  Future Life video!!
Strip Flock – this material looks like suede.  I have not yet used this but I am intrigued.  Future Live video!!
Foils – this material is a delicate foil.  I am curious how well it pressed without pressing wrinkles in.  Future Live video!!
I buy my HTV from MY CRAFT SOURCE and while I am not an affiliate for them, I love their products, prices and customer service!  The sell HTV in 12×15 sheets and offer a discount if you purchase 15 more of the same type of vinyl.
Working with HTV is not as scary as it sounds – but you do need to have a way to cut it!  I have an Online Silhouette class membership available HERE if you are interested.
You can also use any cutting machine and software program to design and cut HTV.
First you DESIGN AND SIZE the image or words you want to use in your program.  Then you FLIP/MIRROR it – you cut the vinyl with the adhesive side up on the mat.  If you forget this step you could ruin the vinyl.  If you are cutting a symetrical shape like a heart, you are just fine.  If you are cutting words they will appear reversed on your project if you forget to flip!!
Second, you cut it out and WEED away the extra pieces.  Using a WEEDING TOOL or EXACTO KNIFE helps.  Some people put weeding boxes around parts of the design to make it easier to weed – just create squares, rectangles or other shapes and place them around your design pieces before you cut.  If you have trouble getting the HTV to come off the carrier sheet, you can warm the HTV on the heat press for a few seconds.  If you are having trouble seeing your cut lines, you could use a LIGHT BOX or a lamp with a daylight bulb (or OTTLite).  If you are having trouble seeing your cut lines on Glitter HTV, put a little baby powder on the HTV and rib it around – you lines will be more visible.
Third you PRESS the HTV on your project.  You can see a video I did HERE  At 17 the 17 minute mark I go over the parts of the Heat Press!  I pre-press the fabric, press, peel away the carrier sheet and flip over and press again.
If you don't have a Heat Press, you can use the CRICUT EASY PRESS or even an iron on a hard flat surface using lots of pressure!
Finally, PEEL away the carrier sheet (clear sticky sheet that holds your design together).
Random tips and tricks I have picked up along the way:  When washing shirts, do not use bleach or fabric softener.  If after washing a little vinyl is peeling up, re-press it.  Put a piece of TEFLON sheet on the top of your Heat Press with magnets to protect your project from the naked hot metal plate.
For those that have asked, the heat press I have and have used for several years:

.Lori Apgar Creates is a participant in the Amazon Services LLC Associates Program, an affiliate advertising program designed to provide a means for sites to earn advertising fees by advertising and linking to amazon.com