Are you a sports mom (grandma, aunt, sister)?  Do you have a child or children who play sports?  Then you know how much spirit wear, totes, water bottles, wagons, blankets, etc. are necessary to get through each season!!!
If you are NOT a sports mom, but you know some sports moms – this guide can help you see what the perfects gifts are for the sports moms in your life!!
I have been a sports mom for 27 years so far (competitive baseball mom for 20 years and counting) and I find new "must have" items all the time!!!  Yet my non-sports mom really don't know all the cool things out there that can also make their lives easier once their children start playing sports – or one their family enjoys outdoor activities!
I am putting together a list of some amazing gift ideas – please share this with the sports moms (and their families) that are perfect for Birthdays, Mother's Day, Holiday and JUST BECAUSE gift gifting!
I can't live without my collapsable wagon!!
A good chair is a must – it is even better if it collapses!  This is the one I love!
If you prefer sitting in the bleachers, you don't want bleacher butt!!!  Here is a comfy bleacher chair!
Sometimes you just need some sun protection for those long outdoor tournaments!  Or maybe you have younger siblings or grandparents who want to watch the game without the beaming sun!!  Here is a great tent option.
I also found some weights for my tent.  They come empty and you can fill them up with sand, rocks, or other material.  TIP- put your sand in small zip lock bags before putting the sand in the weight sleeves so you don't have sand leaking in your car (ask me how I know this)!!
A good golf umbrella can keep the sun or rain off of you!!  This one is available in many colors so you can match your team!
Insulated water bottles for MOM are important too – staying hydrated is a must!!
Small COOLERS are essential for snacks and ice!  This one fits nicely in the wagon!!  It can also stay in the car if needed.
Now that we have the basics, lets see some of the fun items!!
Tote bags are great for hauling all the snacks and other necessities!!  There are several choices HERE!
Spirit Wear is a must!  Some of my favorites are HERE!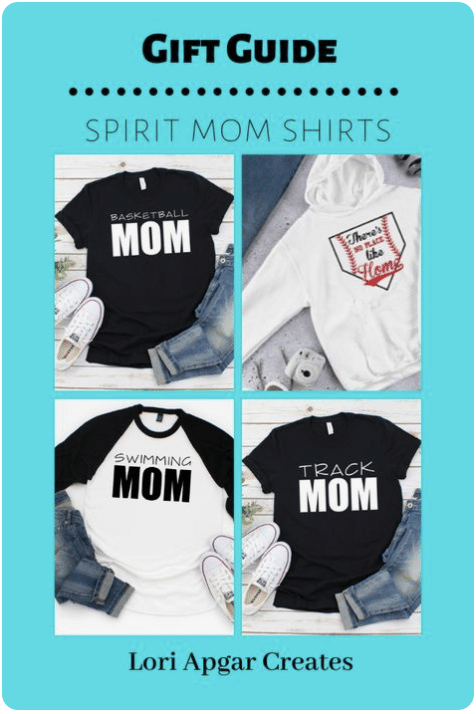 I have a couple of BLANKETS for those chilly outdoor games!!  This one is warm plus it zips into a pillow for easy storage!
A few items just for fun!!
Happy Shopping!!!  I also have a Free Facebook Group for Sports Moms (Aunts, Grandmas and even the men are welcome).  You will see my new sports apparel and accessories first in the group!  Join HERE!
Lori Apgar Creates is a participant in the Amazon Services LLC Associates Program, an affiliate advertising program designed to provide a means for sites to earn advertising fees by advertising and linking to amazon.com