When my business started to grow, I realized that I needed to plan better.  I had little Post-it Notes all over my desk!!!  It was easy to forget something or lose a note – can you relate?  I was spinning my wheels and wasting time looking for my notes!
First and most important, you need to know what your long-term and short-term business goals are.  You also need to tweak or adjust those goals as other factors change.
I learned a technique that has really helped me be more productive!  I sit down every Monday and turn my phone to airplane mode and set a timer and write down everything that I HAVE to do, WANT to do and DREAM about doing!!!  I created a board to keep these items organized:
For the first time in my life, I got and USED a planner!  I write down my MUST DOs in my planner first and try to schedule no more than 3 big to-do items per day.  I only work weekends when I am prepping for a craft show or if I take a day off during the week.  This planner has helped me so much – it has a monthly AND daily calendar pages in it with plenty of room to write everything down in!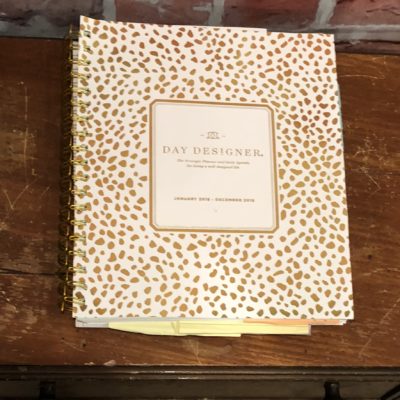 If you want to learn more – check out this VIDEO ABOUT PLANNING
Below are some of the supplies that I use and love!!!  The super sticky Post it brand are the best for planning – they stay stuck to the board!!!
Lori Apgar Creates is a participant in the Amazon Services LLC Associates Program, an affiliate advertising program designed to provide a means for sites to earn advertising fees by advertising and linking to amazon.com